Regular price
Happy Editing
Unlock your creative potential with the ultimate video editor's membership.
---
Happy Editing takes you way beyond basic editing tutorials and equips you with mindset shifts and practical techniques that will allow you to grab the attention of millions and charge more than ever for your work.
Plus members-only benefits worth thousands...
UNLOCK
Exclusive lessons
Members-only mentorship community
50% off all EZCO digital assets
Live Q&As
+ more
LEARN
VFX Made Easy
Premiere Pro Secret Features
Ending Client Feedback
How Much Should I Charge?
+ more
HAPPY EDITING
COULD THIS BE
WHY YOU'RE FEELING STUCK?
After 10 years of making videos, I couldn't figure out why I was still creating projects no one cared about, receiving endless client notes, and making close to minimum wage.
My shots were beautiful. And I had every editing tool (plugins, effects, overlays, gear) the professional guys had.

But something wasn't connecting. And I couldn't seem to figure out where things were going wrong. It wasn't until one day when a friend gave me the best critique I'd ever received...
They watched my edit and said "It's pretty. But I don't feel anything."

And in that moment, I realized that something had to shift. I had to learn how to go beyond the technical know-how and start tapping into my creative ability as an editor.
THE MOMENT
EVERYTHING CHANGED
Suddenly things started to change...
And over the past couple years of focusing on the why and mastering a unique approach to my work as an editor, I've gone from feeling defeated and frustrated in my work to...
Releasing projects that get seen by millions and grab the attention of my dream collaborators

Delivering videos that my clients love - many times with no notes at all

Consistently making more than $100,000 / year

And now I'm aiming to help you shortcut your learning experience and save yourself from years of the mistakes I was making.
Introducing: Happy Editing.
COURSE DETAILS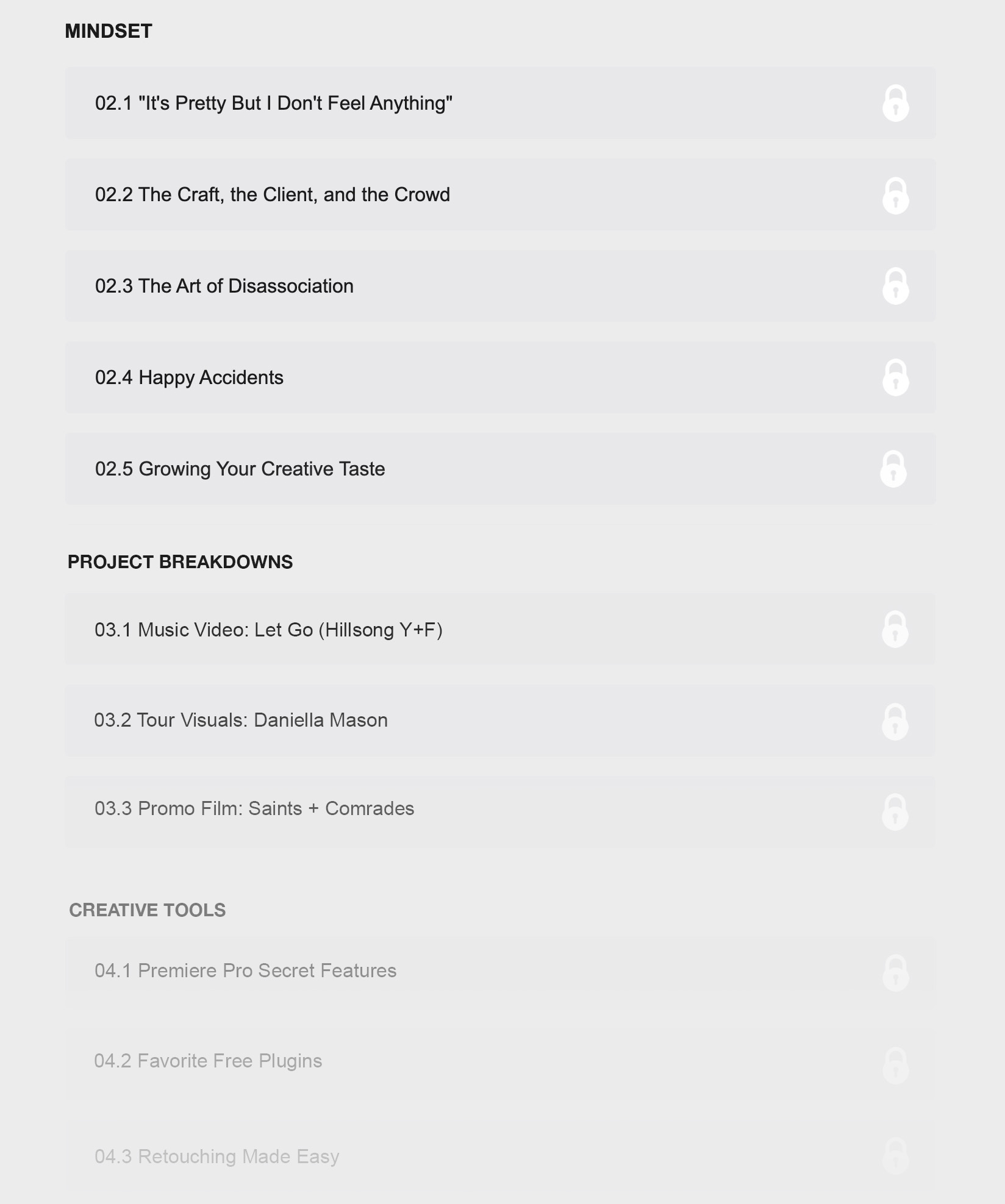 UNLOCK YOUR CREATIVE POWER
Happy Editing is the ultimate video editor's membership platform packed with exclusive lessons that will unlock your creative power, wild bonuses and free gifts, and community / mentorship opportunities worth the price of admission alone.
From mindset shifts... to basic workflow hacks... to hidden features you never knew you were missing, Happy Editing is filled with over 2 decades of combined experience from teachers Ezra Cohen + Grant M. Fletcher. And we're just getting started...
Not ready yet? Get the first lesson free:
WHAT'S INCLUDED
UNLOCK
30+ LESSONS
These aren't your typical Youtube tutorials. We'll cover everything from mindset shifts to technical & creative tools, business development and more.
CONTINUED
LEARNING
We're adding more modules on a regular basis. But more importantly we want to hear from our members what will help them the most. The community chooses what launches next!
50% OFF
EZCO ASSETS
A year 'round discount sure sounds pretty nice! This members-only gift-that-keeps-on-giving will set you up with some of the most sought after editing assets in the industry.
FREE
DOWNLOADS
We are making plenty of practice assets available. Use them to improve on your skills or even for client projects!
VIP DIGITAL
MENTORSHIP
Our exclusive "digital mentorship" platform - giving you exclusive access to everything from feedback on your latest masterpiece to editing contests, special edition merch, and more.
MONTHLY
LIVE Q+A
Get up to date information on the latest moves and trends as well as in-depth access to the minds of top industry professionals. These interactive sessions are designed to allow you to get your burning questions answered.
AVAILABLE NOW
COMING SOON
RESOURCES
STILL NOT CONVINCED?
SAMPLE THE LESSONS

Here are a couple of our favorite lessons from Happy Editing.
Just a taste of the 30+ lessons you'll gain immediate access to as a member!
The best free plugins you should be using daily.
Discover the #1 problem we face as editors...
ABOUT
YOUR INSTRUCTORS
With over 30 years combined experience, Ezra Cohen and Grant M. Fletcher are no strangers to the editing process.
Clients include Sony, Ellie Goulding, Kari Jobe, Hillsong United, Express and more. Plus digital products utlized by Adidas, Tik Tok, The Weeknd, Justin Bieber, Lincoln, and many more.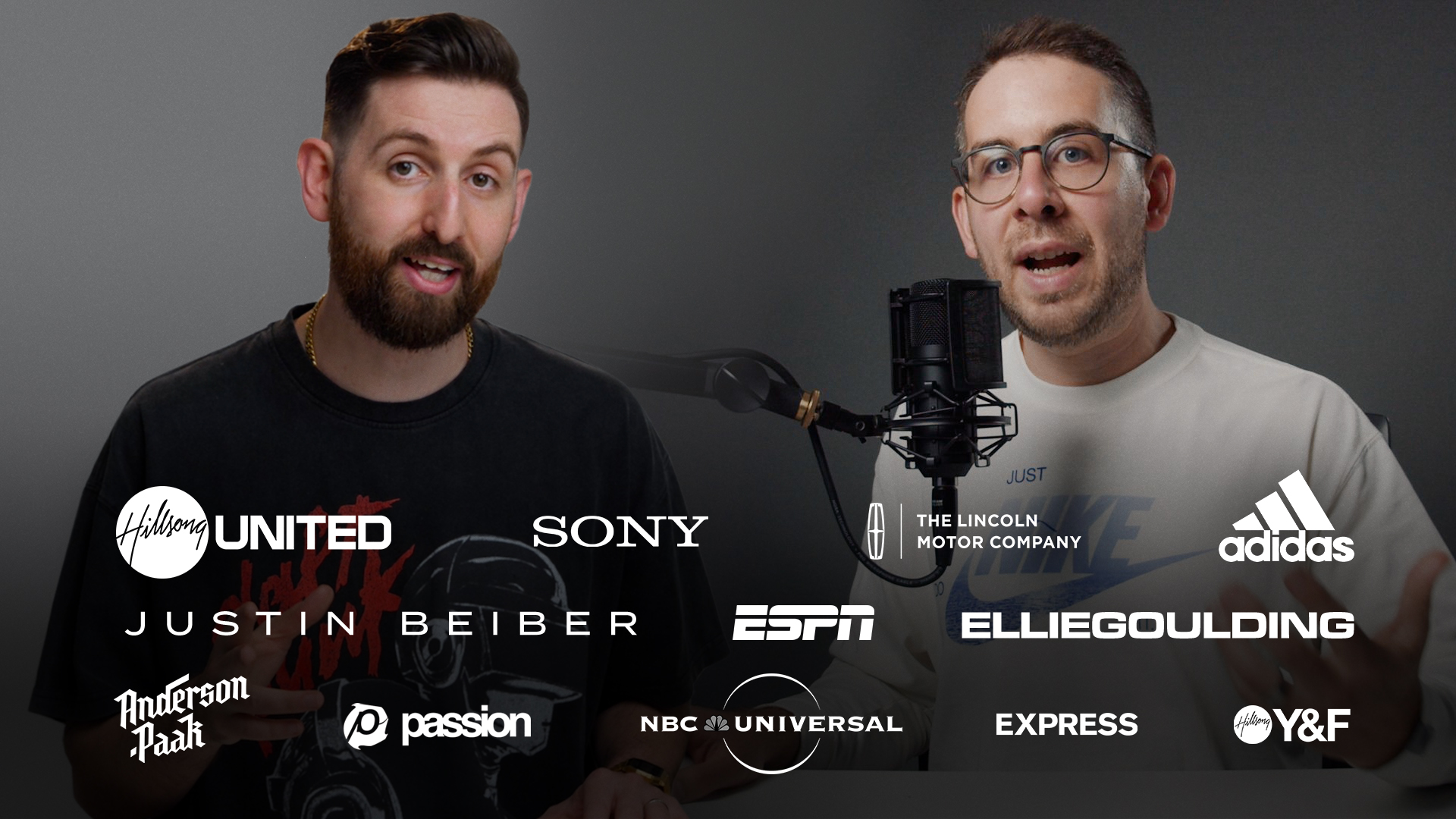 30 DAY MONEY-BACK GUARANTEE
You are gonna dig the Happy Editing membership. But just in case the unthinkable happened you can cancel within the first 30 days for a refund.