Regular price
KINETIX
Kinetic typography toolkit for After Effects.

---
Create pro level mograph looks in just a few clicks! Featuring fully customizable looks that allow you to dial in fonts, colors, and frame-rates… and it also comes fully stocked with ready-made detail layers and animation presets, letting you design at a pro level (easier than ever before).
COMPATIBLE WITH:
FEATURES
Modular mograph system
Fully customize text, colors and fonts
Edit in AE CC. Export for use in any software
Use in
Music Videos + Tour Visuals
Motion Posters + Social Ads
YouTube + Logo Animations
and more
---
25
Stunning Templates + Details + Animation Presets
6,000+
Filmmakers and Creators Purchased
FEATURES
FULLY CUSTOMIZABLE
Where other kinetic type templates offer awkward preset looks that are hard to customize and make your own, I wanted to create something more modular in approach - allowing you to customize looks, fonts, colors and then add the details and custom animation adjustments that really bring a kinetic type sequence to life.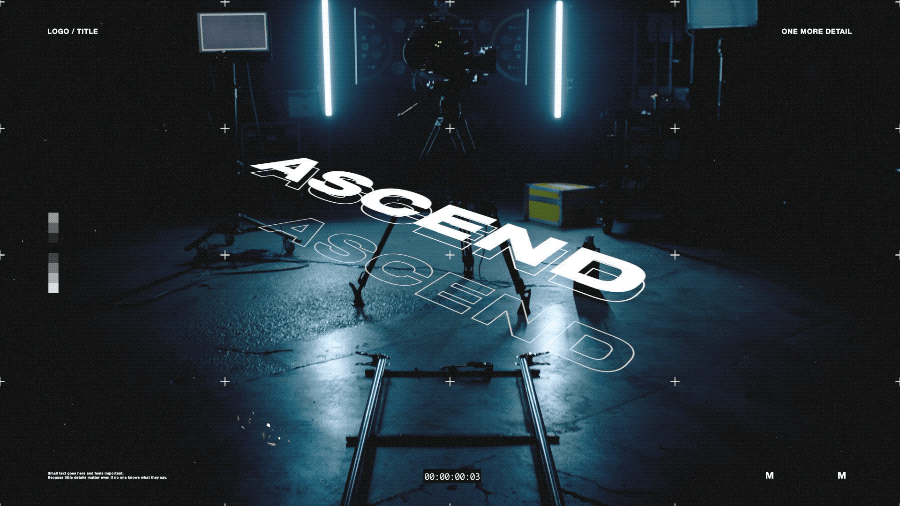 MODULAR MOGRAPH
Step 01.
Select your primary look. Enter your text, fonts, and colors for quick customization to your project's needs…
Step 02.
Add and customize details for visual intricacy.
Step 03.
Layer animation adjustments (provided) for quick punches of movement - motion tiles, scrolls, rotations, and more… BOOM! Export into whatever editing software and keep the magic going in your edit. See the included tutorial for tips on best export settings and more.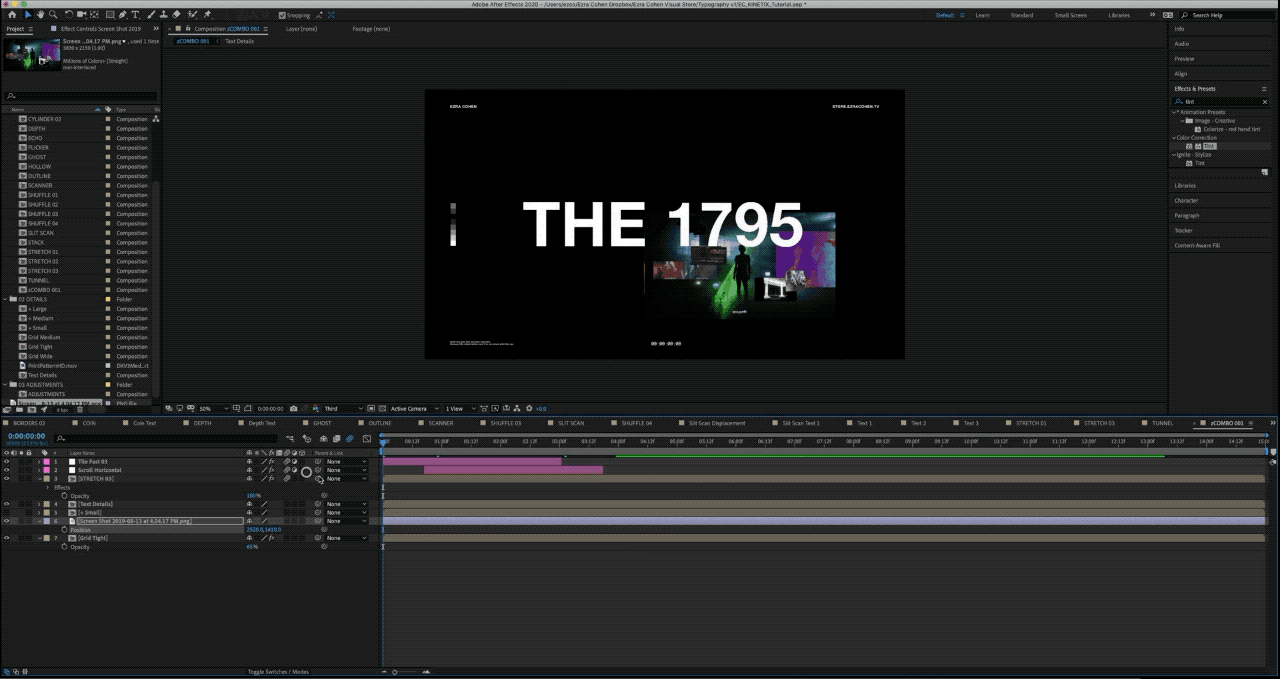 LOOK PRO. SAVE TIME.
RESOURCES
RESOURCES
SEE THE PACK IN ACTION
You'll be creating in minutes. Even if you're new to After Effects.
QUICK START
Everything you need to know to get started in under 3 minutes.
TUTORIAL
A complete walkthrough of the entire project file plus a few brain-blasting AE tips thrown in.
MORE
CREATIVE INSPO
BLENDING MODES EXPLAINED IN 60 SECONDS